As the competitors gear up for this year's Strongman competition in Sacramento, California, the legacy of the competition still draws in a dedicated crowd year after year.
The competition pulls in an annual viewership of around 220 million, as people from all around the globe tune in to see feats of strength that defy physics. But, beyond watching the actual competition, strongman fans regularly revisit stand-out times from past competitions to cheer on their favourites or relive records.
By analysing YouTube videos featuring the 22 winners of the competition since it began in 1977, A-List Nutrition have identified the most-watched strongmen of all time on the streaming platform.
5 Most-Watched World's Strongest Man Winners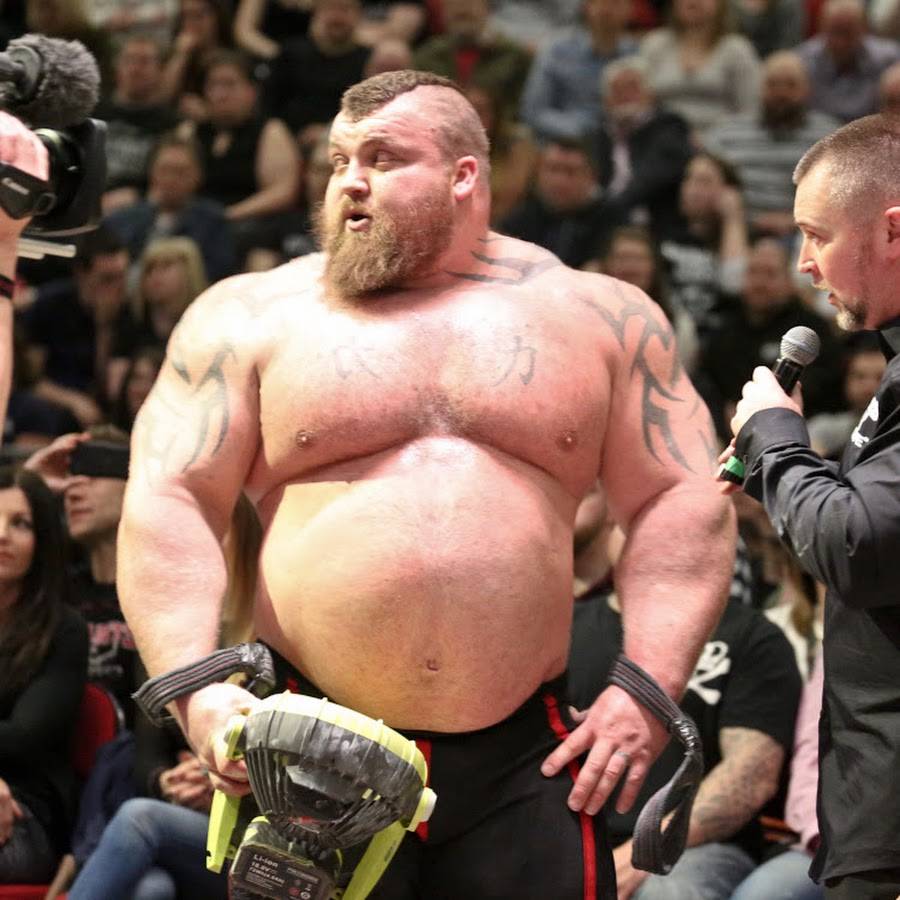 Credit: Eddie Hall, YouTube
1. Eddie Hall - 302,964,812 views
In addition to being a previous WSM winner, British-born Hall has made a name as a YouTube personality. Alongside his own 1.79 million subscribers, videos featuring Eddie Hall on YouTube have amassed over 302 million views in total. Despite only winning once in 2017 and placing 3rd in 2016, Hall has generated the highest viewing figures of all previous winners.
The total value of this viewership is equal to an estimated £30,550,378 in ad revenue alone. At the time of writing, Hall's most-watched video is a video of him breaking the record at the time by deadlifting 465kg - the same weight as a grand piano.
Credit: Hafthor Bjornsson, YouTube
2. Hafþór Júlíus Björnsson - 243,665,410 views

Hafþór "Thor" Björnsson, also known as "The Mountain" on HBO's Game of Thrones, won World's Strongest Man in 2018 and placed on the podium a further seven times between 2012 - 2019. Thor also has his own YouTube channel, which boasts 517,000 subscribers.
His viewership would bring in an estimated £24,570,742 in ad revenue if all the content was monetised following traditional YouTube protocol. His most-watched video, with over 50 million views is a summary of his success at Europe's Strongest Man in 2015, a year in which he placed 3rd in the World's Strongest Man competition.
Credit: Brian Shaw, YouTube
3. Brian Shaw - 141,539,792 views

Another YouTube personality, Shaw has his own channel with 1.58 million subscribers. Shaw is the second-most decorated winner in the WSM's over 40-year history, with 4 wins and 5 podium placements between 2009 - 2018. Shaw is also competing in 2021's championship, meaning he could add a 5th title to his name and bring him in line with Mariusz Pudzianowski.
Brian Shaw's YouTube presence is worth £14,272,595 in revenue. His most-watched video is from the Arnold Strongman competition in 2012 in which he deadlifts over 480kg, tearing his bicep and bleeding from the nose as he does it. The video currently has over 23 million views.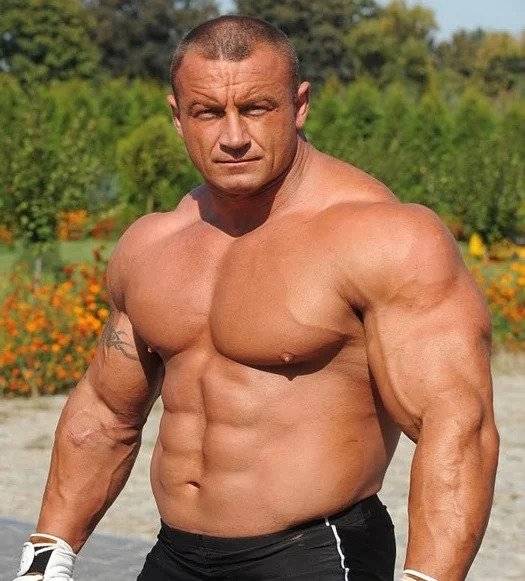 4. Mariusz Pudzianowski - 94,433,011 views

Mariusz Pudzianowski has the most wins of any strongman competitor of all times, with 5 under his belt. He also placed on the podium in 2 other years between 2002 - 2009. A mixed martial artist, Pudzianowski retired from WSM to pursue his fighting career.
Pudzianowski is the highest-ranking winner without a YouTube channel, evidencing his renown throughout the sport. His viewership is worth £9,522,440 and his most-watched video is a shoulder training workout video in conjunction with bodybuilding supplements brand MET-Rx, which has over 33 million views.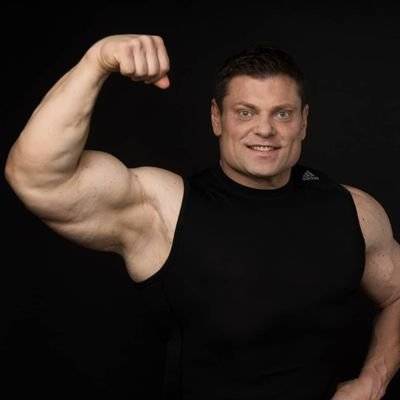 Credit: Žydrūnas Savickas, Twitter
5. Žydrūnas Savickas - 26,685,058 views

Almost 70 million views behind Pudzianowski, four-time winner Savickas is the 5th most-watched strongman on YouTube. In addition to 4 wins, Žydrūnas placed on the podium a further 6 times between 2002 - 2015.
His 26 million views are worth an estimated £2,690,869 in ad revenue and his most-watched video is from the 2011 WSM qualifiers, where 'Big Z' squats 325kg while hardly breaking a sweat.
Viewing Figures for Every World's Strongest Man Winner in History

Using YouTube search data for the name of each Strongman winner, the study analysed the number of views on YouTube videos featuring the competitors.
For fairness, only videos including the name of the competitor being analysed in the title were included.
The value of YouTube views was taken from Influencer Marketing Hub.
The dataset covers over 3,500 YouTube videos across the 22 winners included.